SPACE MANAGEMENT SOFTWARE
Maximize your
workspace potential.
Gain complete visibility over your real estate portfolio with instant insights into workspace usage and building costs.
Take control of your workspace
Convert Building Metrics Into Actionable KPIs
Monitor workspace metrics with custom KPIs.
View how your space is occupied, where departments are distributed and identify areas of consolidation.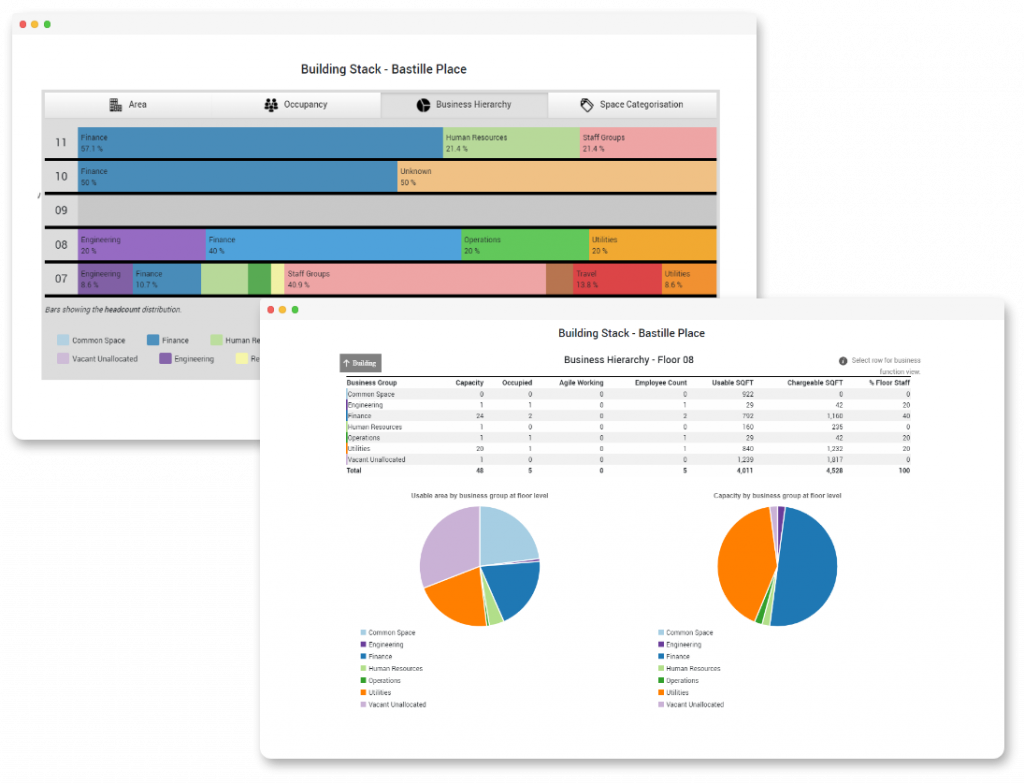 Data editor lets you make changes to space, people and agile areas quickly and easily.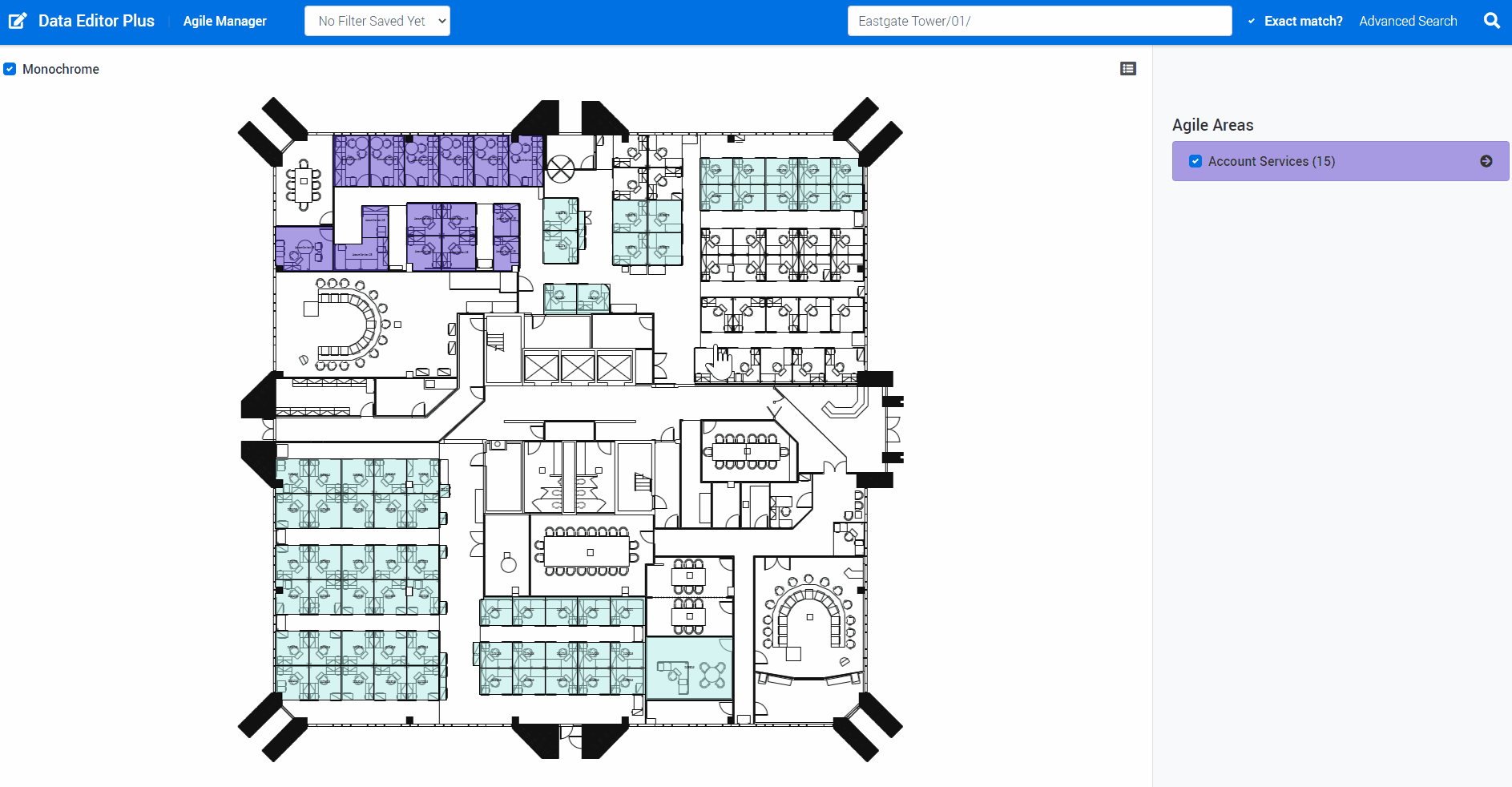 Create, Share and Export Reports
Produce more granular data with custom reports that can be filtered by location, space type or business unit.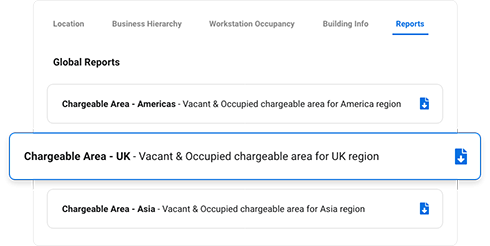 Let us show you how to optimize your workplace
Whether you're planning your return, kicking things off with a pilot group, or well on your way to a flexible workplace, we got you covered.