Space Booking Overview
The Changing Workplace's booking app is a mobile, desktop and kiosk booking solution supporting agile workplaces and flexible working throughout facilities. The app enables users to book what they need to support their work day. Users can book available space from anywhere in their chosen location.
The booking app is accessible on mobile or desktop. Booking can also integrate with The Changing Workplace's building kiosk so building users can easily book available space on arrival. Booking management and reports are also available through integration with WebCoRE.
Full deployment only requires QR/NFC codes, a smart device and the app. The app is easily configurable to book most space types and assets with a fixed location including:
Desks
Rooms e.g. Meeting, Conference Rooms and Labs
Parking Spaces
Lockers
How it works
Space Booking in advance or on the fly
Supports hot-desk and future bookings
All day booking or book for a block of time
Book re-occurring bookings for the same day each week
Save favorite locations for quick booking
Use floor plan view to find ideal location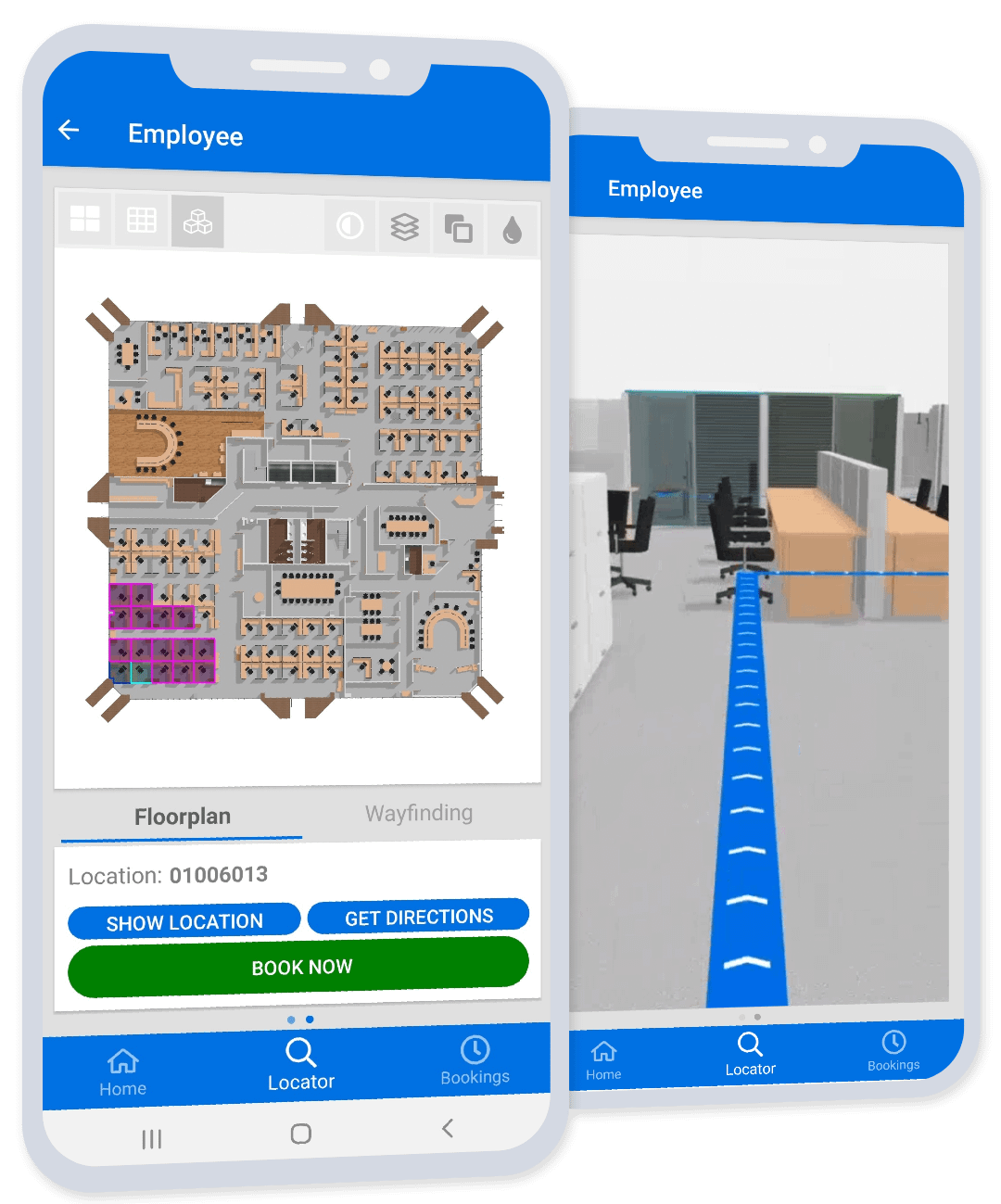 NFC / QR Check-In
NFC / QR codes are low cost and quick to set-up and implement
User simply logs into the app and taps or scans the code to check in
Space is released back into the system if user doesn't check-in within a configurable pre-set time frame (default of 15 mins)
Kiosk & Wayfinding
Employees can book a location on site without opening the app
Easily navigate to a booked location with 2D or 3D directions shown on the floor plan
WebCoRE Integration
Manage bookings and book on behalf of users through WebCoRE
View booking reports – metrics are client configurable (ask for a demo for more details)
Employees can view desktop version of kiosk floor plans in WebCoRE using the Locator tool
Want to learn more?
Contact us
today for more information.